Business events and family festivities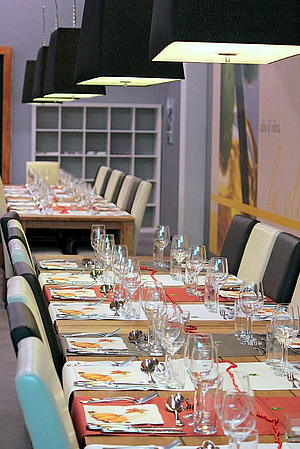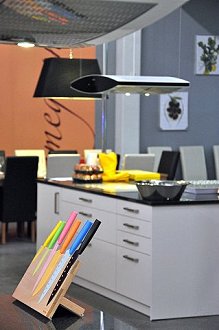 Celebrate at our place: only 20 km from Mannheim and near Heidelberg.
Besides cooking classes we also offer the perfect location to host your event.
• Would you like to arrange your business event or a personnel incentive as something remarkable to be remembered?
Let your employees cook together exclusive dishes under guidance of our experienced cooks. Feeling a culinary sensation in a festive and easy-going atmosphere will inspire, unite and transform a cooking class into the special event. Our international cooks hold the classes also in English and French. The recipes can be translated into these languages, too.
• Are you looking for a new casual environment for your teambuilding workshop or personnel training course?
Corporate cooking fosters team spirit and creativity. At the same time you may use our conference equipment for presentations and speeches. Use our professional ambience and know-how to combine work and pleasure!
• Give your family festivity a special touch:
Celebrate at our place your birthday or anniversary: in a friendly get-together you will cook a festive menu with our fist-rate cooks. Our culinary school accommodates up to 80 persons. Transform your celebration into a special occasion!
• Incentive culinary journeys enhance communication and team building
Cooking and enjoying time together in a wonderful environment turn a group of colleagues into a real team. Learn more about our incentive-journeys themed Travel and Cook all over the Europe:
Two different rooms are at your disposal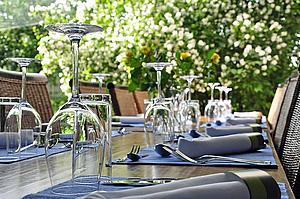 To our cooking school belongs a picturesque garden with idyllic pond, barbecue facilities (swing, gas and monolith grill), bread oven, herb garden and plenty of space.
For groups up to 36 people can be covered outside on a warm summer evenings with a view of the water lily pond.
In the herb garden and greenhouse you will find some fresh ingredients.